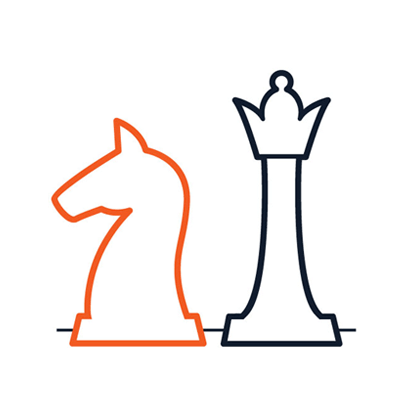 Digital Strategy
Marketing your business online requires far more than turning a clever phrase and posting a pretty picture. You need solid strategies and a firm understanding of the evolving digital marketing landscape. Brainstorm's team will help you navigate this ever-changing world and help unlock your organization's potential through expert research, planning and execution by our digital strategists and technologists.
Engineering Success
We all want to grow our respective organizations; most of us have formidable competitors trying to do the same. With so many businesses competing for market share, quality of product or service isn't enough. Neither is traditional advertising. The explosion of digital marketing over the last decade has drastically changed how brands communicate with their audiences and how they measure success.
The team at Brainstorm has been an active part in the digital revolution since our inception, and we are constantly evolving and adapting our skills, tracking new marketing technologies, separating fads from trends, and devising the best strategies and methods to help you improve lead generation, achieve better visibility in the market, and gather real-time analytics.
Defining Your Audience
The process begins with market research: Brainstorm's marketing team will help you define target markets, research your audience and break down the competition. Our research culminates in a digital marketing plan designed to help you achieve your business goals.
Bringing the Goods
Next, we develop compelling ads and content designed to convert your target audience into loyal consumers. From web pages to blogs to videos and more, everything we create will align with your brand identity and stick to the objectives of the digital marketing plan that we've outlined with you. Our capabilities include:
Research & Analysis
Marketing Strategy
Website Development
Content Writing
SEO / SEM
Inbound Marketing
Display & Programmatic
Social Media Marketing
Social Media Marketing
Influencer Marketing
Email Marketing
Video Marketing
Measure, Measure, Measure
Thorough market research and sound strategies are only the starting points for a successful digital marketing campaign. Campaign success requires ongoing measurement and continued optimization. Together, we'll develop KPIs (key performance indicators) to help you track the success of our efforts. We'll use Google Analytics and other third-party reporting tools to measure campaign success and improve on strategy and tactics.