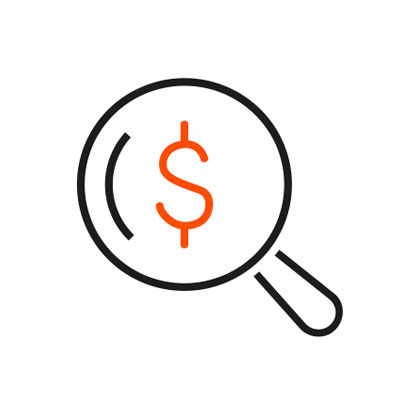 Paid Search Advertising
Paid search advertising is the cornerstone of digital marketing for a good reason. It drives significant ROI by reaching a highly targeted audience that is actively searching for your products and services. It's also a complex and competitive form of advertising, requiring extensive research, tactical messaging, continual tracking, and constant adjustments.

Attract the Right Audience
Reach the right people at the right time, with options like: geographic, demographic, contextual and intent-based targeting.

Increase Brand Awareness
Gain visibility for your products and services through multi-channel campaigns like: search, display, email and social media.

Generate More Leads
Acquire sales-qualified leads through landing pages with clear call-to-actions and value-based content offers.
Paid Search Campaign Features
High-Level Campaign Strategy
Ad Copy Creation and Testing
Traffic and Lead Reporting
Competitor Analysis
Ongoing Optimization
Monthly Review Meeting
Extensive Keyword Research
Geotargeting and Dayparting Analysis
Maximizing Results and Your Investment
At Brainstorm, our team of Google and Bing certified specialists will help create, launch, and optimize your paid search campaigns with expert planning and execution. From extensive keyword research and audience targeting to ad testing and ongoing optimization, we are there, start to finish to ensure we are driving qualified leads and maximizing your investment.