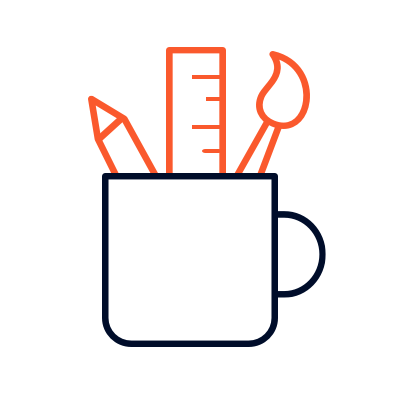 Branding & Design
A brand is more than a name, a logo, a tagline or a home page. It's your very identity…your personality. It's who you are and it's what your customers experience when they interact with your products or services. At Brainstorm, before we design a thing, we immerse ourselves in your history, we examine your current story and then we design the brand assets for the new narrative you want to tell visually, verbally and strategically.
Building a Powerful Narrative Together
Building a brand is a journey of discovery and collaboration. It involves meeting with your team, asking questions, listening to the answers, and taking lots of notes. Through this process we learn who you were, who you are, and who you want to be. And while that's happening, we'll be researching your competitors and developing your unique value proposition. All of the conversations and research will lead to sound strategies to tell your story. And then the creative and fun stuff begins.
Branding & Design Services
Discovery & Audit
Competitor Analysis
Brand Guidelines
Logo Design
Copywriting
Digital Design
Print Collateral
Tradeshow Support
Direct Mail