Challenge
RCN Telecom is well known in multiple geographic markets for its residential offerings. To help expand its B2B presence (for both enterprises and SMBs) and generate new revenue, RCN needed to increase social awareness of its products and services – such as internet connectivity, hosted voice, managed security, etc.

Solution
Brainstorm proposed a social media program to position RCN as a thought leader and trusted advisor and to foster social conversations among followers and key target audiences. Brainstorm created relevant and helpful content to appeal to RCN's defined buyer personas, with the goal of adding value at every stage of the buyers' journey.

Results
In just the first 90 days of the RCN social media program, Brainstorm increased engagement on LinkedIn by 8% (the industry average is 2%), boosted Twitter and LinkedIn followers by over 10%, and increased the average time spent on web relevant web pages by 50%.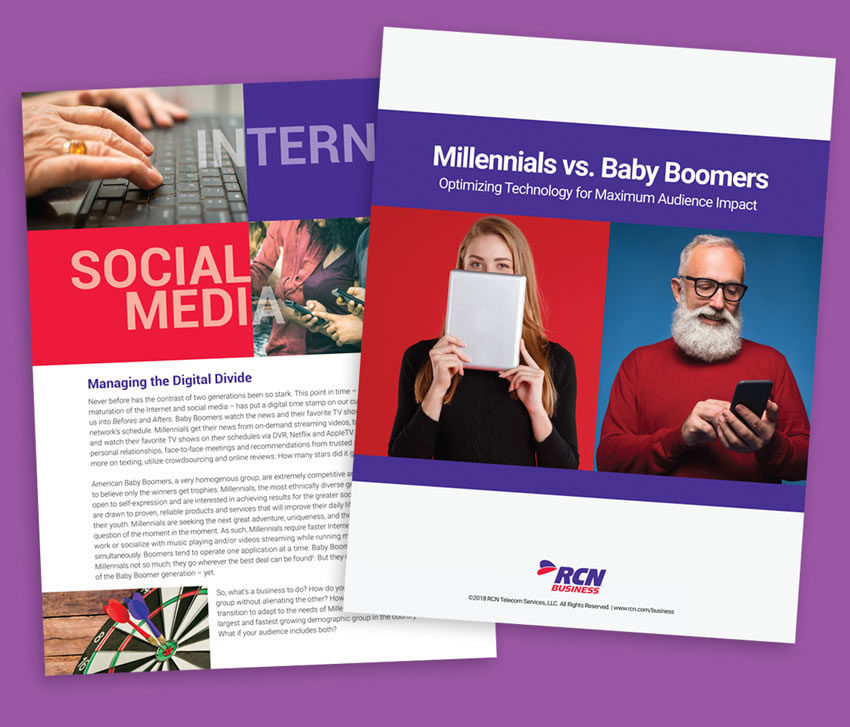 Services Provided
To achieve the above results, Brainstorm incorporated a strategic mix of targeted services:
Social Media Management
Short-Form Articles
White Papers
Infographics
Social Listening
Off-Line Marketing Support