Challenge
Digital Transitions, a New York-based provider of high-end photography and scanning equipment, came to Brainstorm Studio looking to update their existing websites and expand into other markets. Key goals included unifying the brand identity, creating unique sites for the company's various divisions, integrating more advanced e-commerce functionality, promoting the company's workshops and events, and developing a CMS-based "Photographer Spotlight" that allowed the DT team to showcase emerging talent.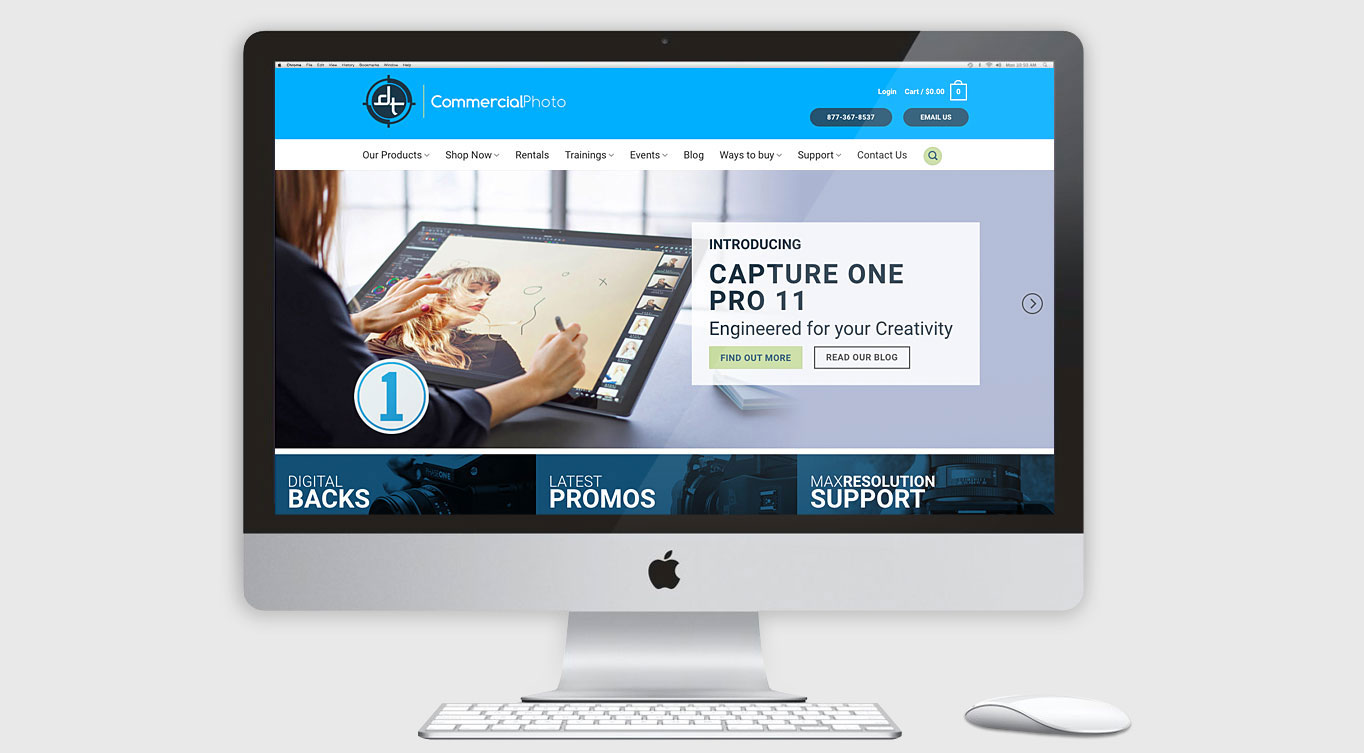 Solution
The Brainstorm and Digital Transitions teams first redesigned the company's commercial website. A logo and brand identity package were created and the WordPress-based site was re-engineered and optimized for improved performance. A similar re-branding and redevelopment project was then undertaken for the company's Cultural Heritage division. Finally, a parent company website was built as a gateway to the various divisions. Site enhancements included: animated responsive banners, a new online software license management system, better overall integration with the Salesforce CRM and much more.

Results
As the Brainstorm/DT partnership continues to evolve, we're thrilled to help the company expand market share within the high-end photography and imagine market. As each new challenge arises, our teams come together to brainstorm new ideas, iterate enhanced website functionality, and create high-impact digital experiences that benefit the company's bottom line.