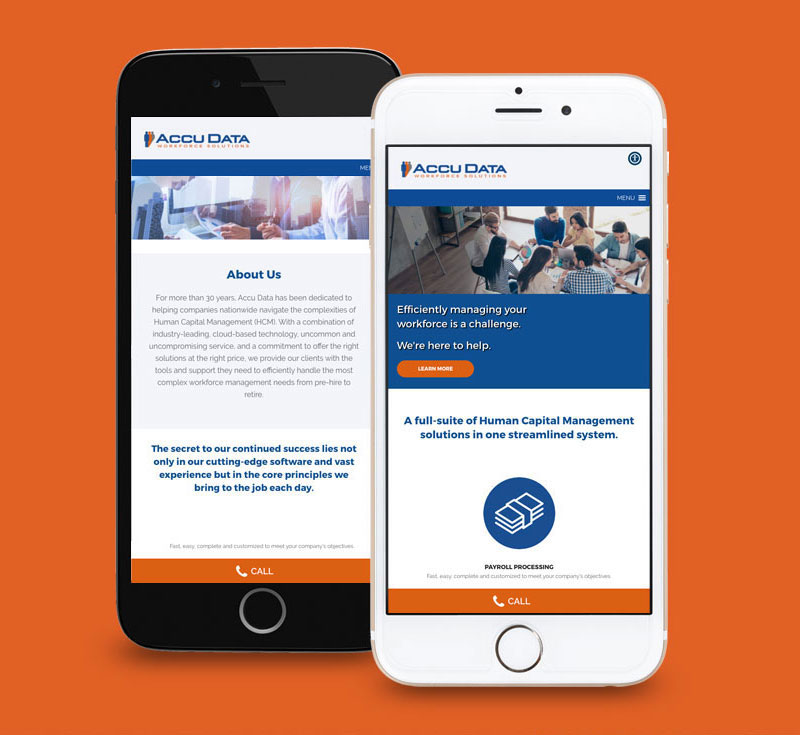 Challenge
Accu Data is a payroll and human capital management solutions provider, serving small- to mid-sized businesses in the Tri-State area and beyond. Though their current client base was loyal, Accu Data needed help standing out in a crowd of large competitors. One key issue was an outdated website, which made it difficult for potential clients to discover Accu Data's unique offerings.
Services Provided
Inbound Marketing
Website Development
Video Production
SEO & Paid Search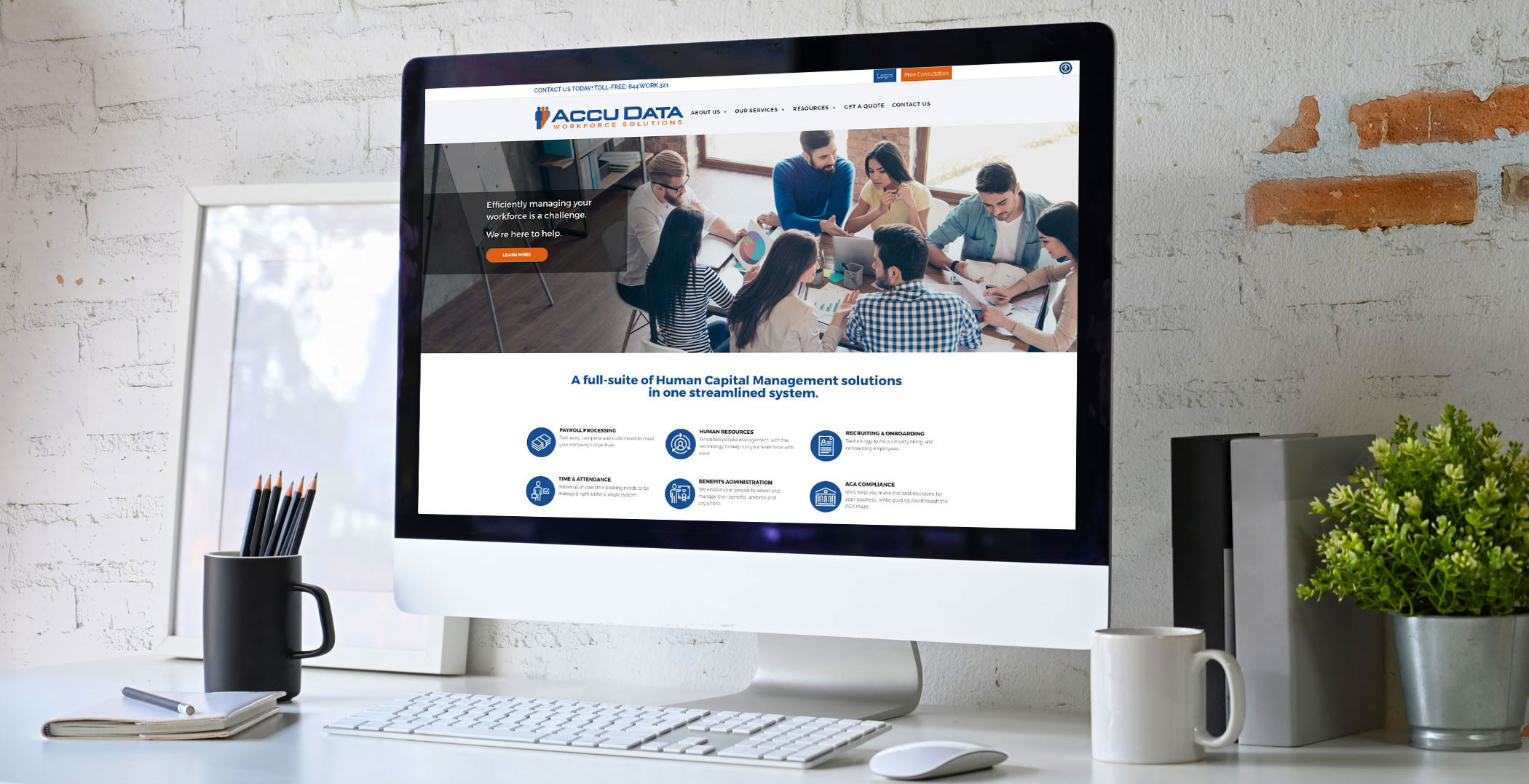 Solution
After auditing Accu Data's website and their existing marketing strategies, we determined Accu Data's cloud-based technology and dedicated, personal approach were key differentiators to highlight. We refreshed their website, not just to emphasize this new message, but to improve the user experience, with a responsive design, simpler navigation, videos and helpful resources. We also developed a strategic SEO and inbound marketing program that included informative blogs, guides, infographics and automated workflows to engage current and potential clients.

Results
Accu Data's new website effectively communicated their value to prospects with a fresh and easy-to-navigate design that stood out against the competition. With improved usability and easy access to insightful content and business resources, Accu Data developed a steady stream of qualified leads while positioning itself as a trusted expert in their industry. The client also greatly improved their search engine rankings, with several Page One listings in Google.