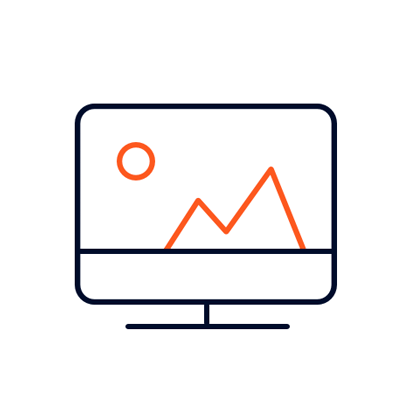 Web Design & Development
Your website is the face of your company—it's often the first thing a potential customer sees, so you want to look your best. But it needs to be more. It needs to be responsive for all devices. It needs to be search engine optimized. It needs to be expertly coded to make it fast and reliable. And most of all, it must tell your story, elevate your brand, generate leads and increase sales. We can make that happen.
More Than Just a Pretty Face
An argument can be made that a bad website is worse than having no website at all; it can damage your credibility and your bottom line. Slow-loading pages, unresponsive design and confusing navigation will drive potential customers and clients away from your site…and quite likely into the waiting arms of a competitor.
Whether you need a refresh or a complete overhaul, our team of web developers and designers are here to make your site more engaging, simpler to navigate, and loaded with content that speaks to your audience. From discovery to design, site maps to wireframes and content to keywords, we work with you to make your new site is true to your brand and primed for lead capture and conversions.
Expert Translators from Concept to Launch to Maintenance
Brainstorm developers are problem solvers—learning, devising and iterating in code for over a decade. We translate wireframes and prototypes into viable web pages using HTML, CSS, javascript and other esoteric coding languages. The final result: web experiences that are mobile-friendly, optimized for search and built to W3C standards.
Some of our specialties include:
Responsive Website Design
WordPress Development
Ecommerce
Magento Development
3rd-Party Integrations
Custom Plugins
Multi-site Management
Partner Portals
Hosting & Support