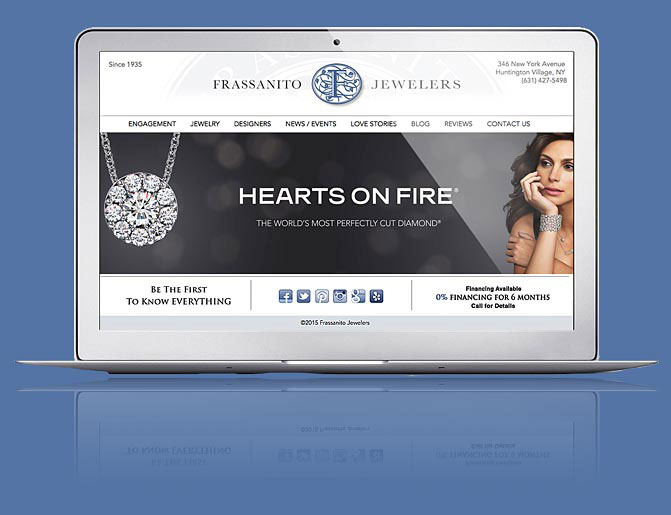 Pure Elegance…
Beloved Long Island jewelry store, Frassanito Jewelers, has been a client of Brainstorm for close to 10 years now. We've designed and redesigned their website, managed their email marketing, and developed a variety of print and web collateral. The website features lines of top jewelry designers, including Hearts On Fire, Forevermark, Elizabeth Showers and more.
Magento-based Ecommerce System
WordPress Blog
Email Marketing
Luxurious Results
Brainstorm has been a trusted partner to the Frassanito team throughout the inception and evolution of its online marketing efforts. Now on its third major iteration, the Frassanito website features a Magento 2.0 framework and customized brand management system.