From a Slug to a Lion
By John McHugh, President, Brainstorm Studio
Recently I had the pleasure of attending HubSpot's "Pipeline Generation Bootcamp," hosted by the wildly enthusiastic and energetic Dan Tyre – the #6 original employee at HubSpot and their in-house sales guru. The class took place every Monday for twelve weeks with a motivated group of HubSpot agency partners – all willing to share their own sales experiences and learn new skills. This Bootcamp is one of the many ways that HubSpot invests in their agency partners to become better marketers, leaders and, in this case, "Sales Lions." (Lions are the top of the food chain.)
Each week, Dan delivered an abundance of helpful information in his high-energy style, offering a Monday morning jolt, like a double shot of espresso! The sessions focused on specific sales tactics, such as prospect research, outreach processes and writing and rehearsing scripts for phone calls and voicemails. He also shared examples of how these strategies worked for other agencies, which I found invaluable.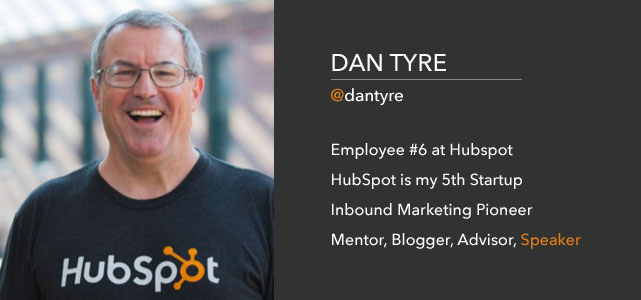 So, what exactly did we learn?
Here are a few key takeaways from the class that can hopefully help with your own sales outreach:
Search for "good fit" prospects
Look for companies that you want to work for, based on the ideal vertical, revenue and geographic location.
Use technology
When it comes to sales software, there really is an app for that… Here are a few of my favorites:
a. LinkedIn Sales Navigator
b. BuiltWith.com
c. ContactOut Chrome App
d. HubSpot Growth Bot
Have a positioning statement
Example: my business provides this service, for these types of companies, with this amount of sales. Write it, rehearse it, have it down cold, and be ready to use it on a call or voicemail.
Be persistent
An effective outreach effort is making four attempts over a 10-day period. Each attempt consists of a phone call/voicemail and a personal email.
Be helpful
Help first and sell second. Provide some free valuable resources, like an analysis, tips or industry research. These assets will go a long way towards building trust.
Listen to their issues
B2B Sales is all about listening to a prospect's pain points and trying to offer a solution. If a prospect reveals an issue, respond with "Tell me more about that."
Don't tackle too much per call
If you have a positive first conversation, be sure to schedule your next call, before that call ends. It typically takes about three calls or meetings to close a deal.
While every industry, product and service has unique sales challenges, these tactics should work for the majority of businesses. Remember, don't get frustrated if you don't make an immediate sale. In fact, you'll be surprised how many of these prospects come back at a later point and eventually become a customer. The Bootcamp helped our agency create a sales process and build a healthy pipeline – and we're already seeing the positive results! So I'd like to give a big "fist bump" to Dan Tyre and our friends at HubSpot. I'm looking forward to collaborating with my fellow Lions and attending our next Bootcamp in the future!